(5) Kabob Koobideh w/ Basmati Rice
1 or 2 skewers of juicy strips of charbroiled, seasoned ground beef and/or lamb with basmati rice, tomato, and side salad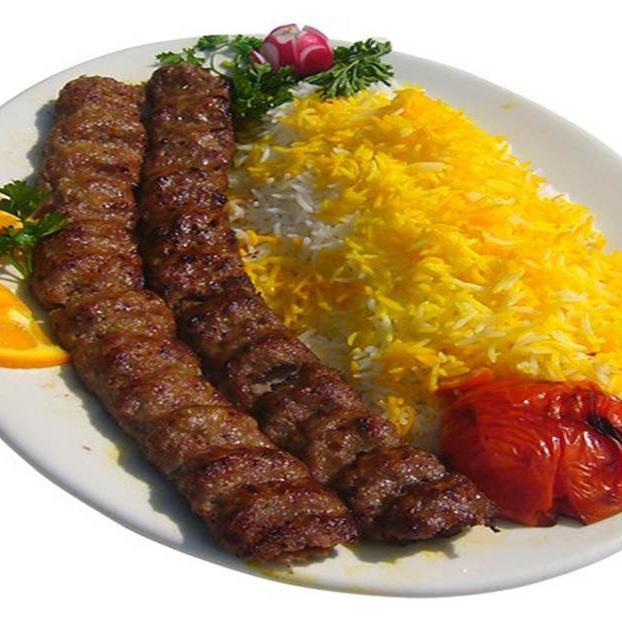 (6) Boneless Chicken Kabob w/ Basmati Rice
Thick strips of juicy, marinated, charbroiled boneless chicken with basmati rice,grilled tomato, comes with side salad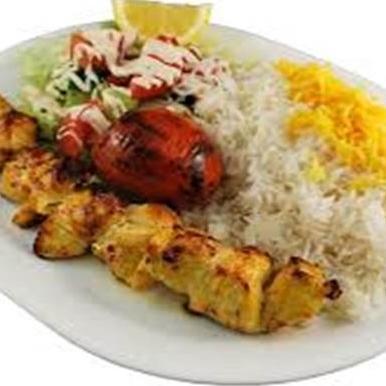 (7) Kabob Koobideh & Chicken Boneless Kabob w/ Basmati Rice
1 skewer of juicy strips of charbroiled, seasoned ground beef and 1 skewer of marinated boneless chicken with basmati rice, tomato, comes with side salad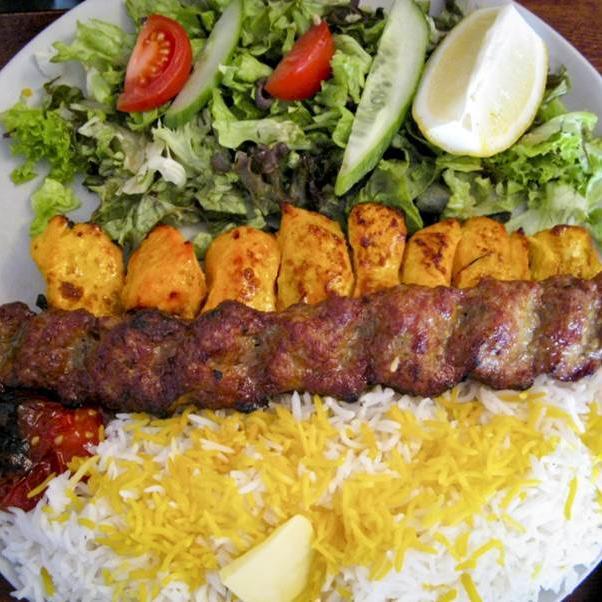 (9) Kabob Barg w/ Basmati Rice
charbroiled beef filet mignon, marinated in secret sauce, comes with basmati rice, tomato, and side salad
(10) Kabob Soltani w/ Basmati Rice
one seasoned ground beef skewer, one filet mignon skewer, comes with basmati rice, tomato, and side salad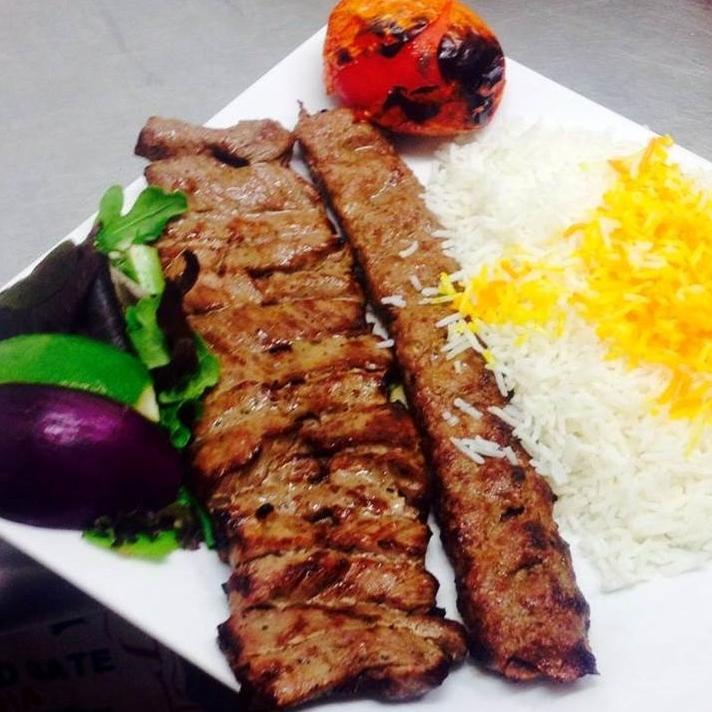 (12) Lamb Shank with Dill Rice and Plump Soft Broad Beans
Basmati rice mixed with dill weed and lima beans. Served with fresh, seasoned lamb shank.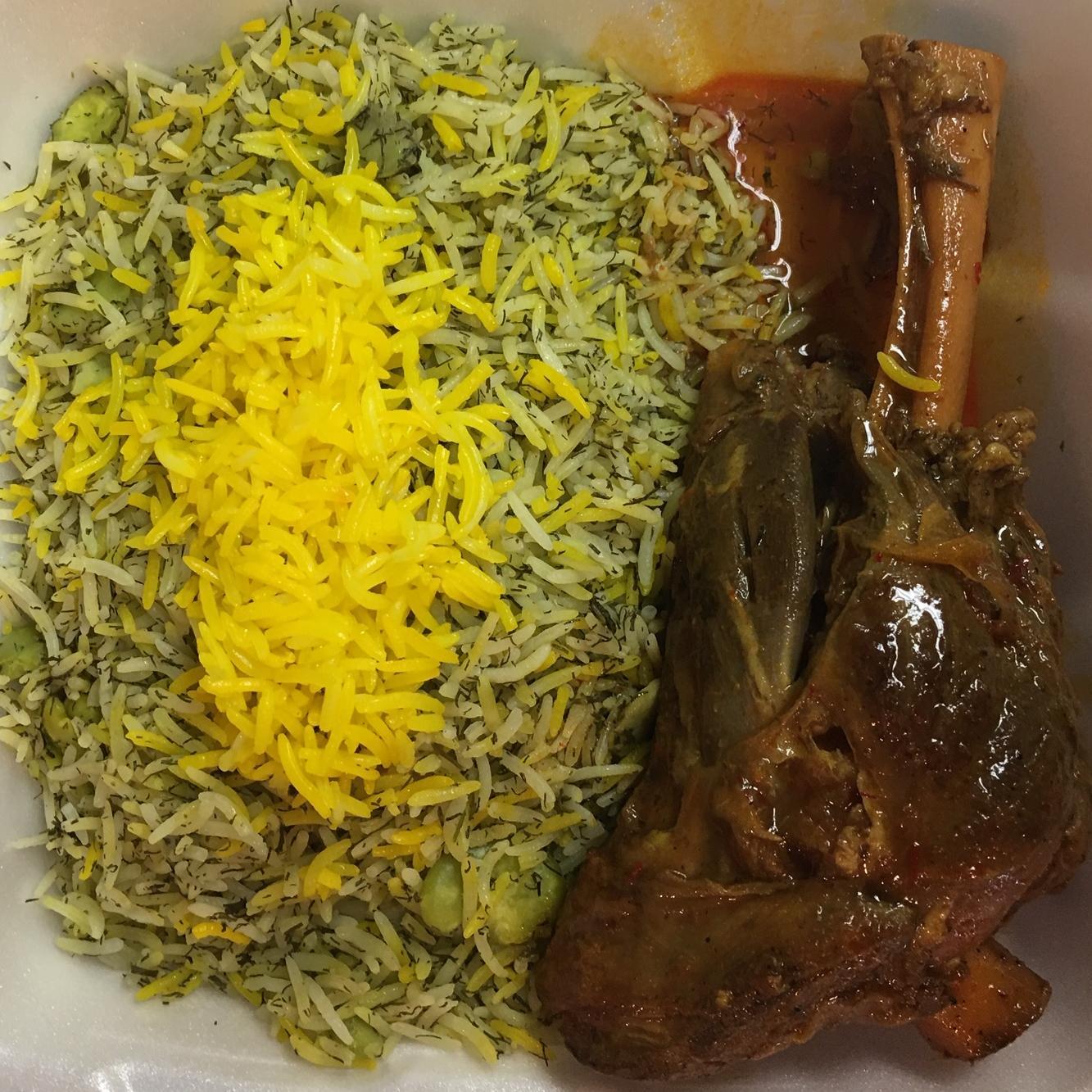 (8) Barberry Rice with Chicken Kabob
barberry sprinkled through basmati rice, comes with chicken kabob and side salad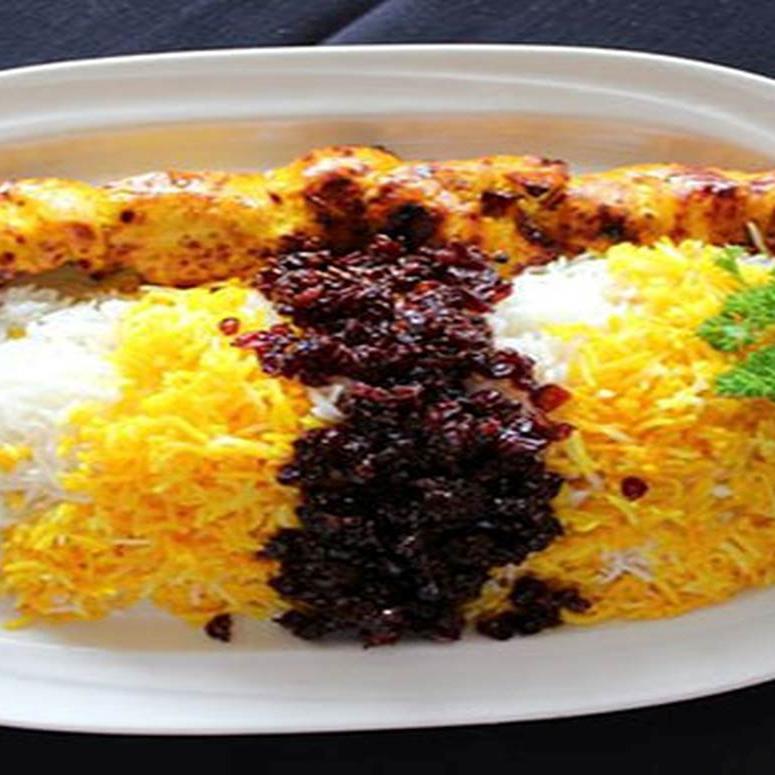 (11) Green Beans and Tomato Rice w/ Koobideh Kabob
basmati rice mixed with tomato paste and green beans, served with one skewer of ground beef kabob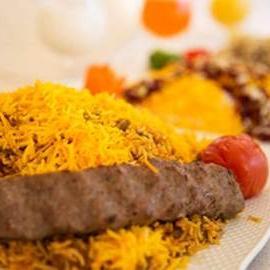 Substitute White Rice W/ Dill Rice Or Tomato Rice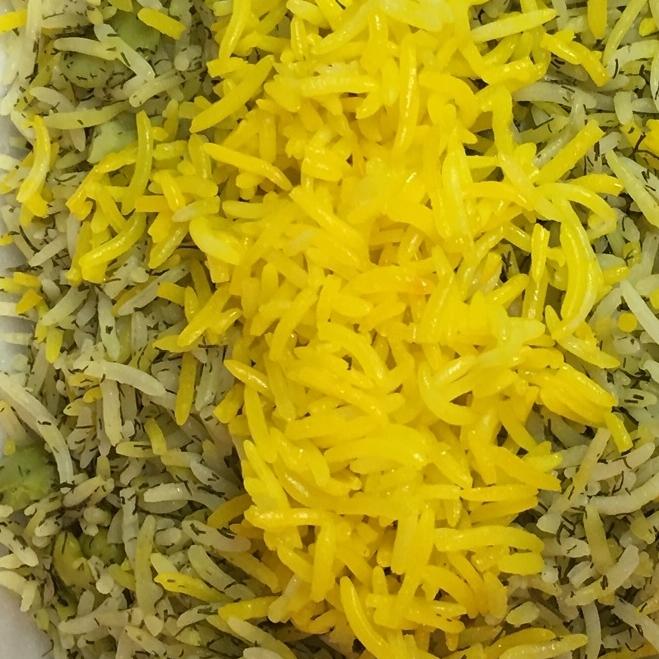 Tomato Rice With Green Beans (Lubia Polo)
Dill Rice and Plump Soft Broad Beans (Bakhala Polo)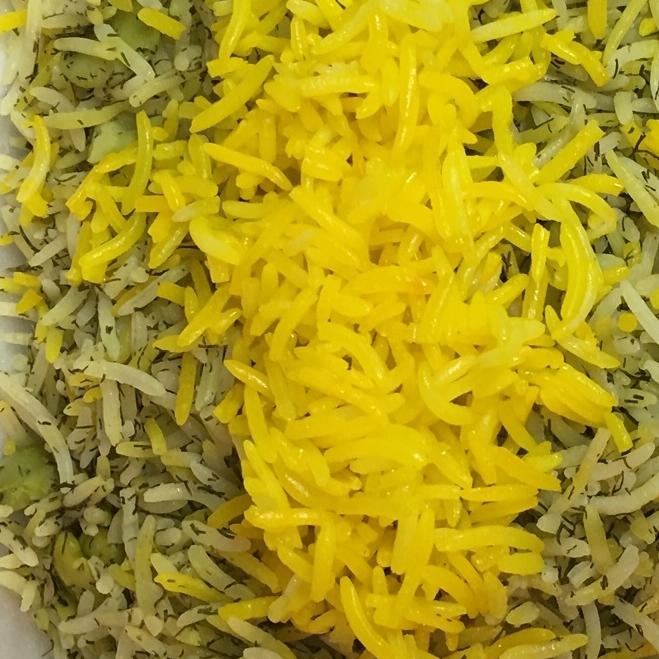 (15) Salmon Kabob w/ Basmati Rice and Grilled Veggie
Thick strips of juicy, marinated, charbroiled salmon with basmati rice & veggie kabob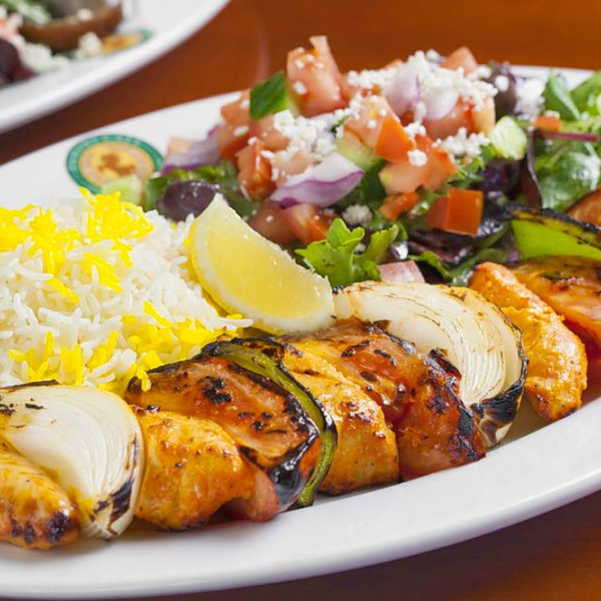 (16) Greek Salad w/ Salmon Kabob
Grilled Salmon w/ feta cheese, tomatoes, red/green bell peppers, carrots, red cabbage, cucumber, red/white onion, olives and pita bread.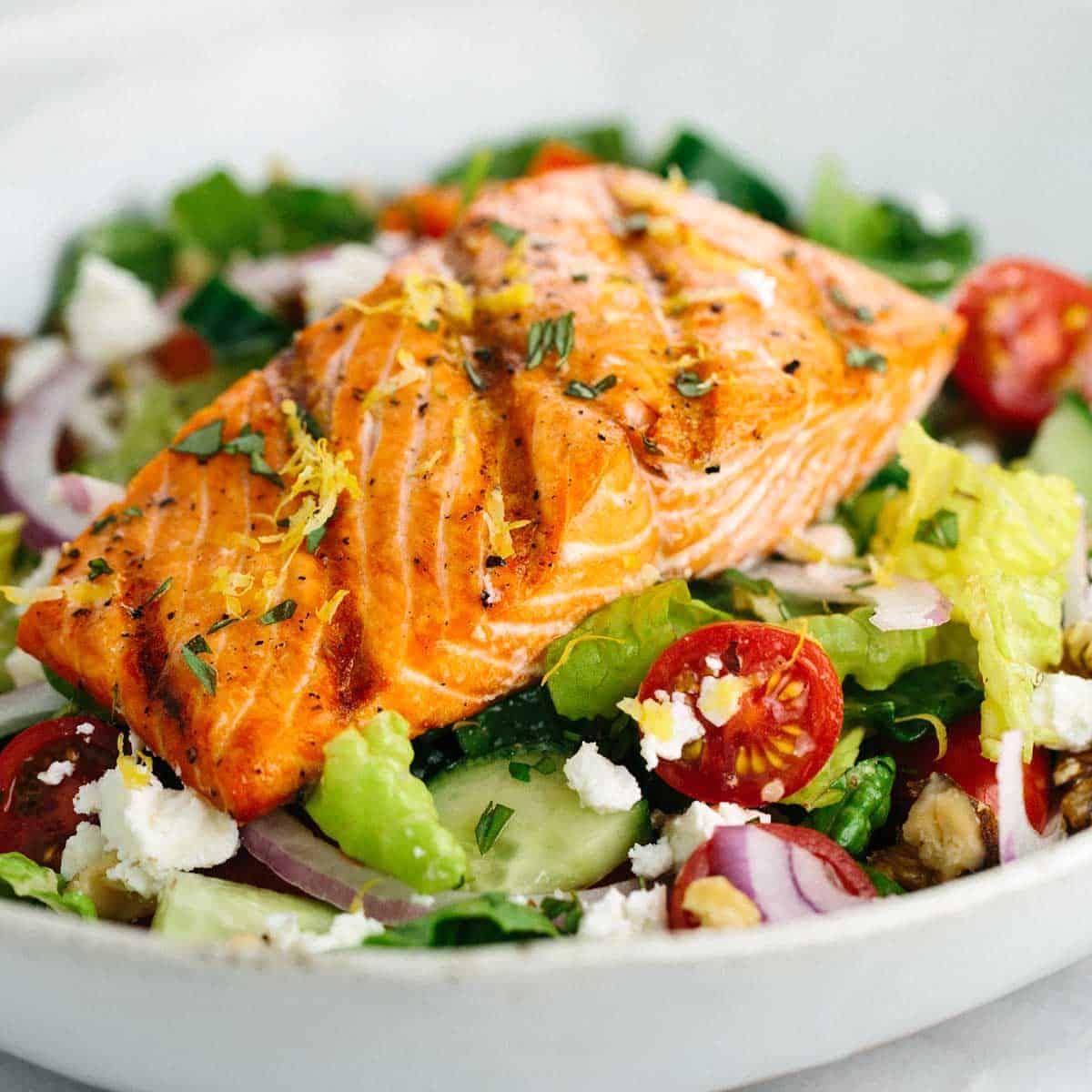 (19) Ghormeh Sabzi Stew w/ Basmati Rice
stew with parsley, cilantro, chives, kidney beans, & mixed herbs, Served with basmati rice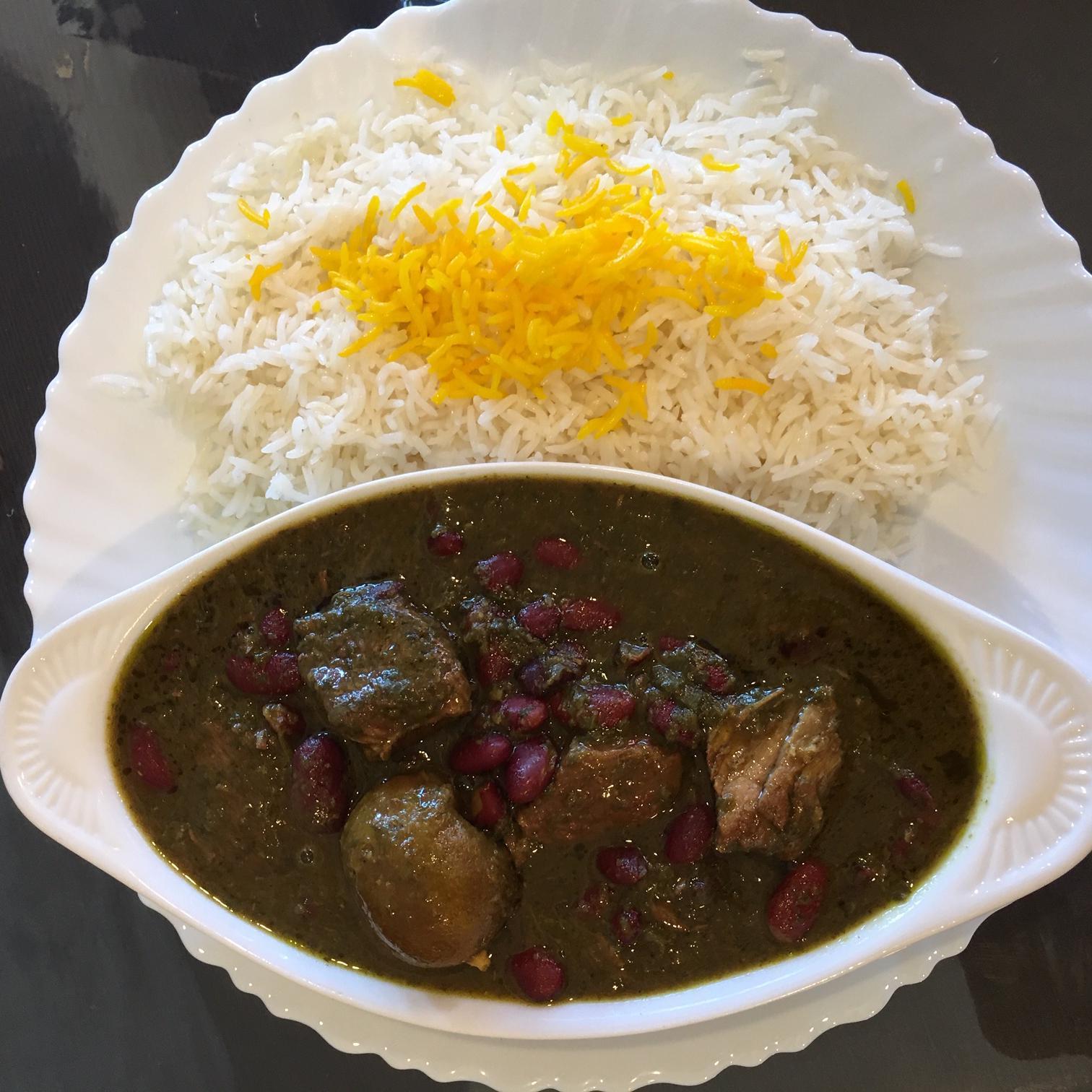 (17) Fesenjoon w/ Basmati Rice
Cooked chicken & walnuts in pomegranate sauce. Served with basmati rice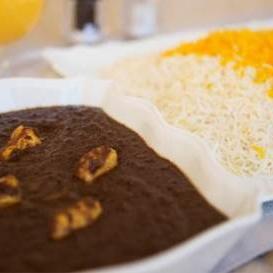 (18) Gheimeh w/ Eggplant or Zucchini Stew w/ Basmati Rice
sautèed eggplant or zucchini & beef stew, cooked with tomato sauce, Served with basmati rice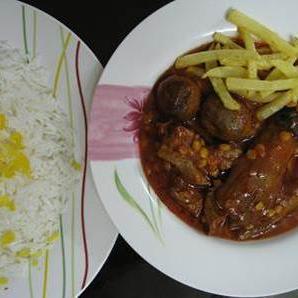 (23) Vegetarian Plate with Hummus and Dolmeh
A combination of dolmeh, hummus, and one skewer of tomato, onion, bell pepper & zucchini. Served with basmati rice and side salad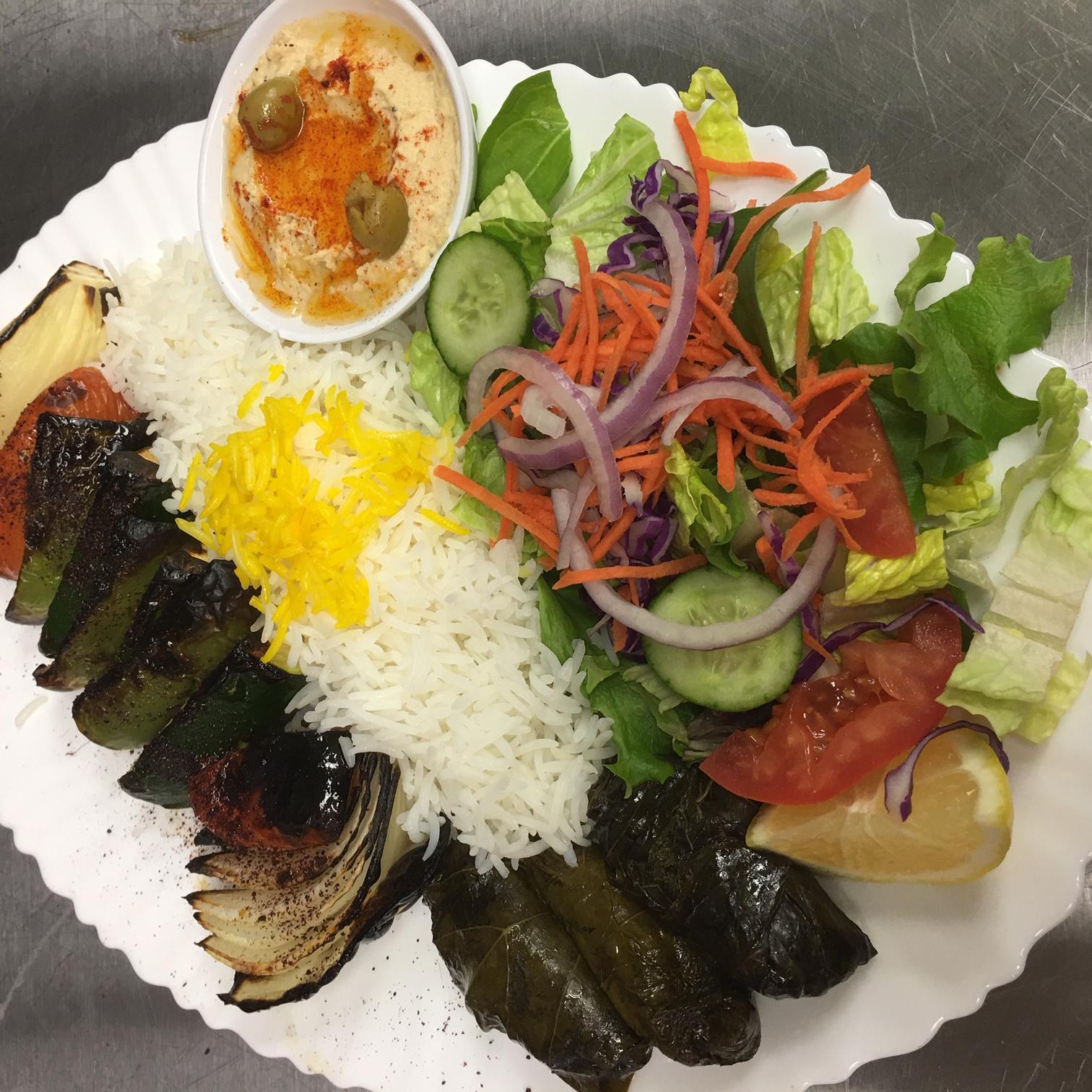 (26) Eggplant Borani w/ Pita Bread
Roasted eggplant mixed with a combination of fresh mint, garlic, lemon juice, zafran, grilled onion, walnuts and whey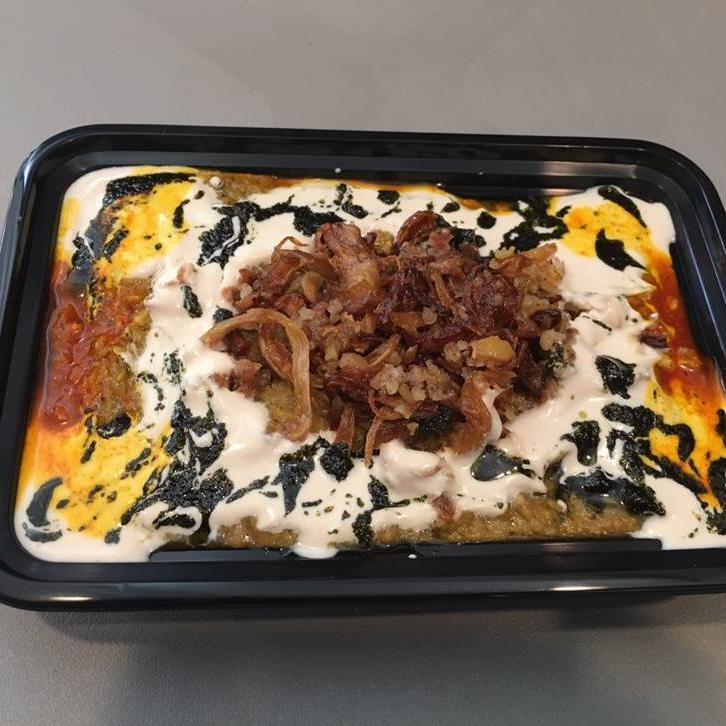 (26) Eggplant Borani w/ Pita Bread
Roasted eggplant mixed with a combination of fresh mint, garlic, lemon juice, zafran, grilled onion, walnuts and whey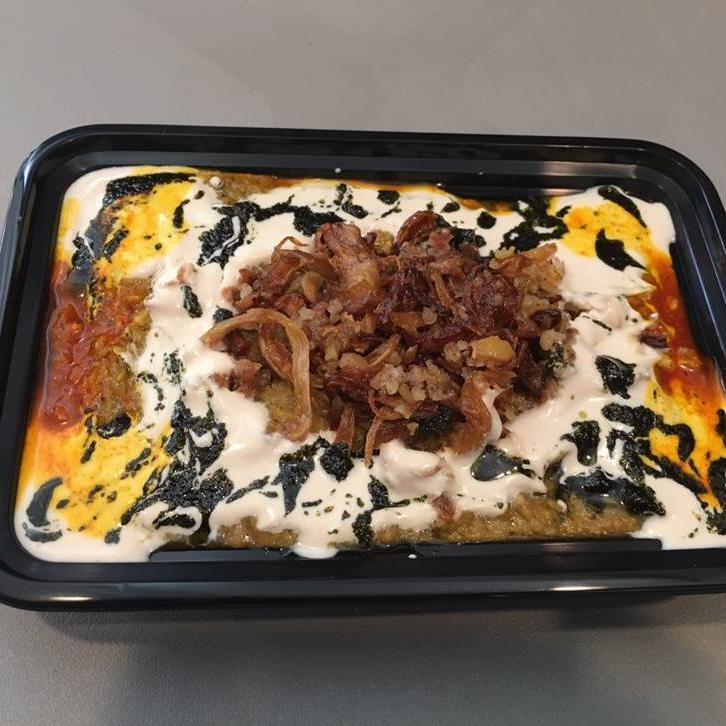 (26) Eggplant Borani w/ Pita Bread
Roasted eggplant mixed with a combination of fresh mint, garlic, lemon juice, zafran, grilled onion, walnuts and whey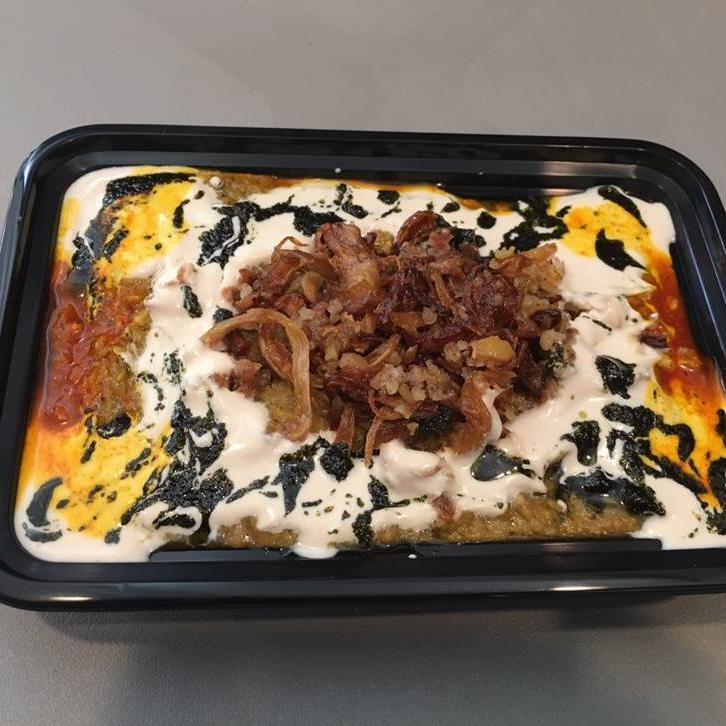 (26) Eggplant Borani w/ Pita Bread
Roasted eggplant mixed with a combination of fresh mint, garlic, lemon juice, zafran, grilled onion, walnuts and whey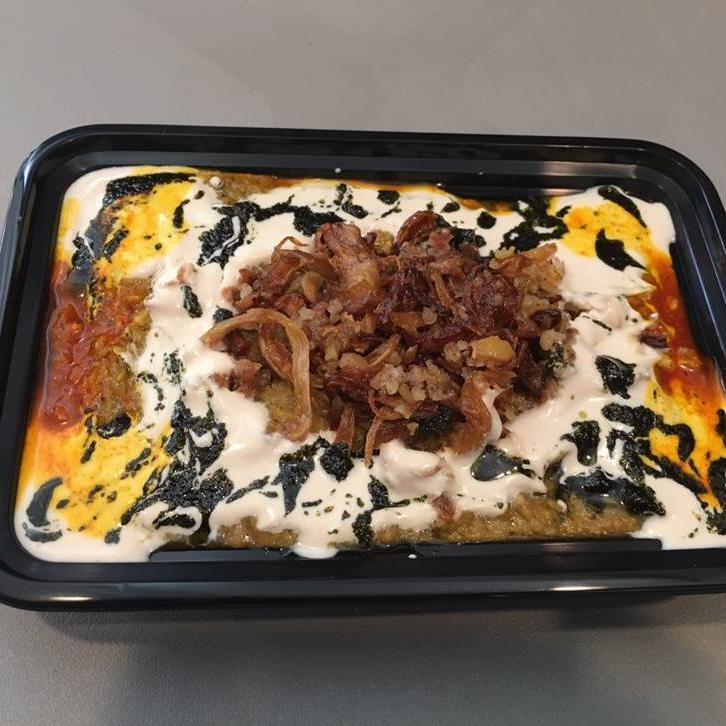 (26) Eggplant Borani w/ Pita Bread
Roasted eggplant mixed with a combination of fresh mint, garlic, lemon juice, zafran, grilled onion, walnuts and whey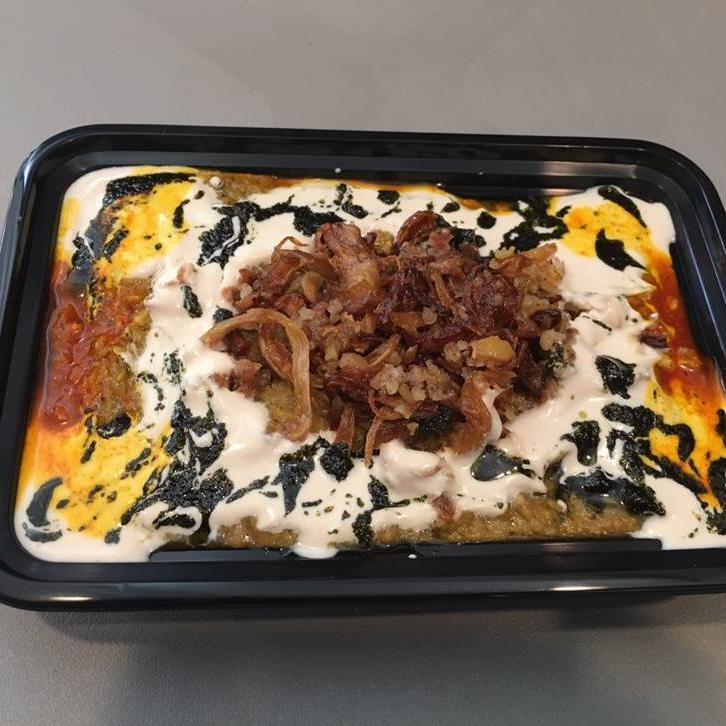 (26) Eggplant Borani w/ Pita Bread
Roasted eggplant mixed with a combination of fresh mint, garlic, lemon juice, zafran, grilled onion, walnuts and whey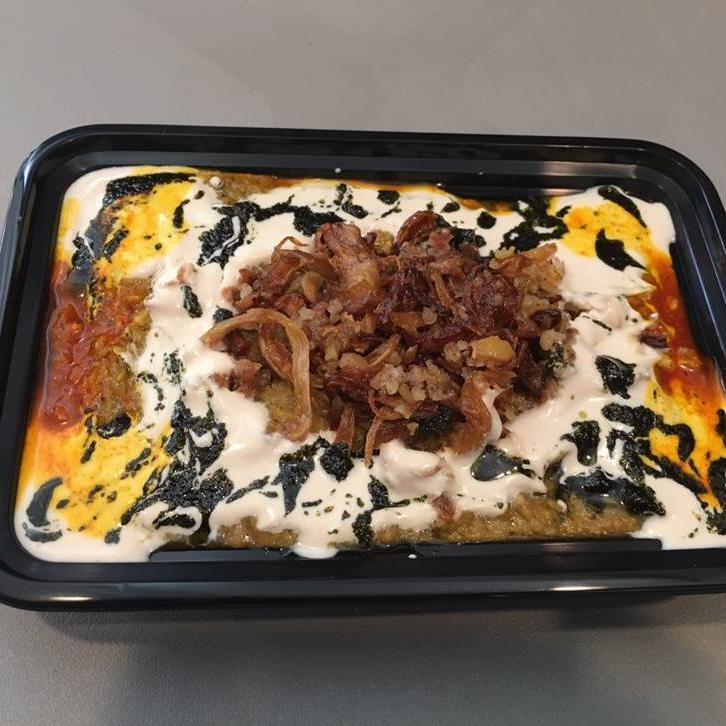 (26) Eggplant Borani w/ Pita Bread
Roasted eggplant mixed with a combination of fresh mint, garlic, lemon juice, zafran, grilled onion, walnuts and whey